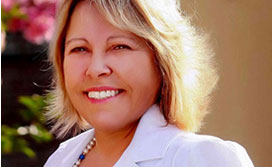 Adele Galus, Senior Executive AssociateCall direct: 916-203-8898
Email: adele@callAMGrealty.com
CALBRE #01103109
My hope is to get more people involved with creating wealth and security through investment and ownership of real estate.
When working with me you can be assured that I am paying attention to the details of the entire design of selling and buying with a high level of service and commitment that I provide with my clients.
Licensed since 1991 the years of experience has afforded me with making the careful decisions and sound judgment firsthand as there are many unforeseen concerns for both the seller and the buyer side, as I strive to structure a sale that protects you and builds your financial security.
I am dedicated to you and always a quick phone call away, as I go beyond the close of escrow to be of service.
Mission Statement
AMG Executive Realty Commitment to Service
AMG Executive Realty is an independently own that is dedicated to serving the real estate needs of our clients with the utmost professionalism, high level of customer service and unfailing attention to detail. To constantly go above and beyond our clients expectations while staying on the forefront of today's market trends and the most recent technology.
Statement of value
Exceptional Service
Doing the "right thing", all the time, without qualification, without condition at all.
Being prepared, being on time is what can be expected.
Communicating continuously and with creditability to our clients.
What can be expected, is that we want to earned your business.
Building Relationship
To maintain and build long-term relationships with our client by keeping in touch with them as we truly value them.
To listen to the concerns of our clients.
To maintain the highest degree of integrity when dealing with our client and others.
Work Ethics
To always perform with confidence and professionalism.
To adhere to the Code of Ethics that Realtors® that we are sworn to abide.
To provide an opportunity for our clients to grow, achieve their goals, and fulfill their ideals.
Foster an atmosphere of teamwork and fun.
Always find the best and truest solution, not the easiest or least expensive quick fix.
Statement of value
An environment where you can find professionally minded gather together to reach our full potential spiritually, relationally, academically, professionally, and physically.