Staging a Home
As report by NAR that REALTORS® who typically represent the buyer, surveyed that 49 percent report most buyers are effected by home staging as they see themselves living in the property that they are viewing and another 47 percent reported buyers where somewhat effected by home staging.
Among sellers' agents 34 percent stage all homes, 13 percent stage difficult homes to sell, and four percent stage only high price bracket. Homes that are vacant can be challenging to convey the properties potential. As staging brings out the best in the property.
Thirty-two percent of buyers' agents believe staged homes increases the dollar value buyers are willing to offer by one percent to five percent.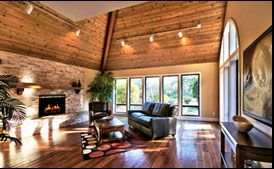 Which room should be staged?
Living Room
Kitchen
Master Bedrooms
Bath Rooms
Why does staging work?
Staging the home can create a focal point, compliments the feature of the home and allow for better traffic flow.
10% of buyers can visualize the potential without staging.
Home buyers search online for homes and want a digital presence
Another point of view
It does take time to stage.
Creates problems when you are still living in the home
Over staging the property that prevent buyers imaginations..
Does your home measure up?
Making a home clean, bright and clutter free is taking the extra step from a buyer being distracted and indicating that you don't have enough space as it appears very dysfunctional. You want to transform the home so that the buyer sees values and that it will generate a greater opportunity for the seller to get the right price.